Our services consist mainly of the development of food products made in Chile. Our company has strong ethical values that deliver trust and credibility to our customers and our food production meets high-quality standards, achieving to satisfy the requirements and needs of our clients and also those of their final consumers.
We invite you to explore the new trends in the food industry and learn the best way to respond to them, as well as deepen and identify new ingredients or technologies, achieve high-quality products, able to compete in domestic and international markets.
We are driven by the fair and responsible growth of the food industry, that is why every day we work committed to achieve a world with healthier and more natural food.
---
Development
Nanuva ingredients is a well know company in the food industry with the ability to adapt and develop products according to their client's needs. For this reason, it is considered an important agent in the dehydrated food market and in the elaboration of food products.
Currently, we produce different types of products such as powders, snacks, pieces of fruit, and vegetables among others. This allows us to have among our clients' well-known brands both domestic and foreign, reaching markets such as the United States and Asia.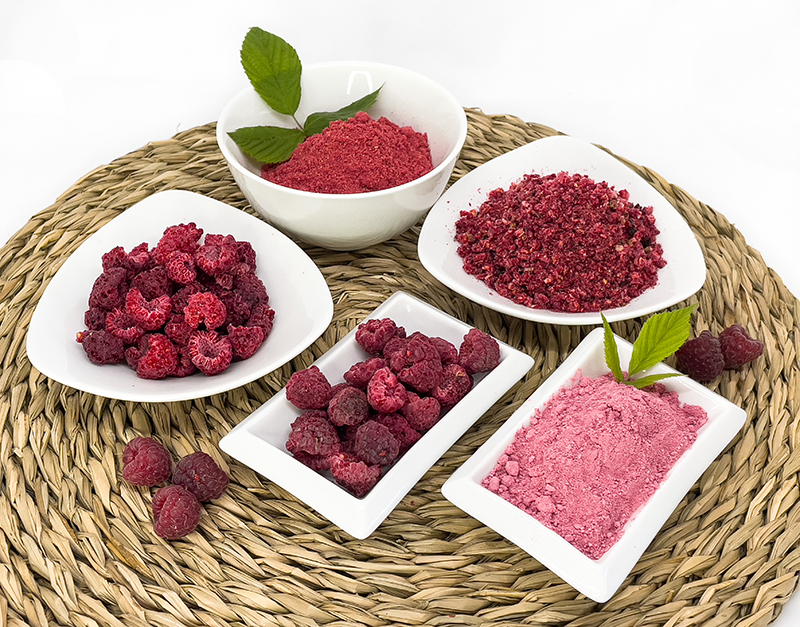 If you're looking for a customized development that adapts to your idea of business, we have at your disposal our private label development service, which focuses on developing products according to the requirements of each client, either raw materials such as powders, fragments and/or dehydrated in general, or final products such as snacks ready to be distributed at points of sales.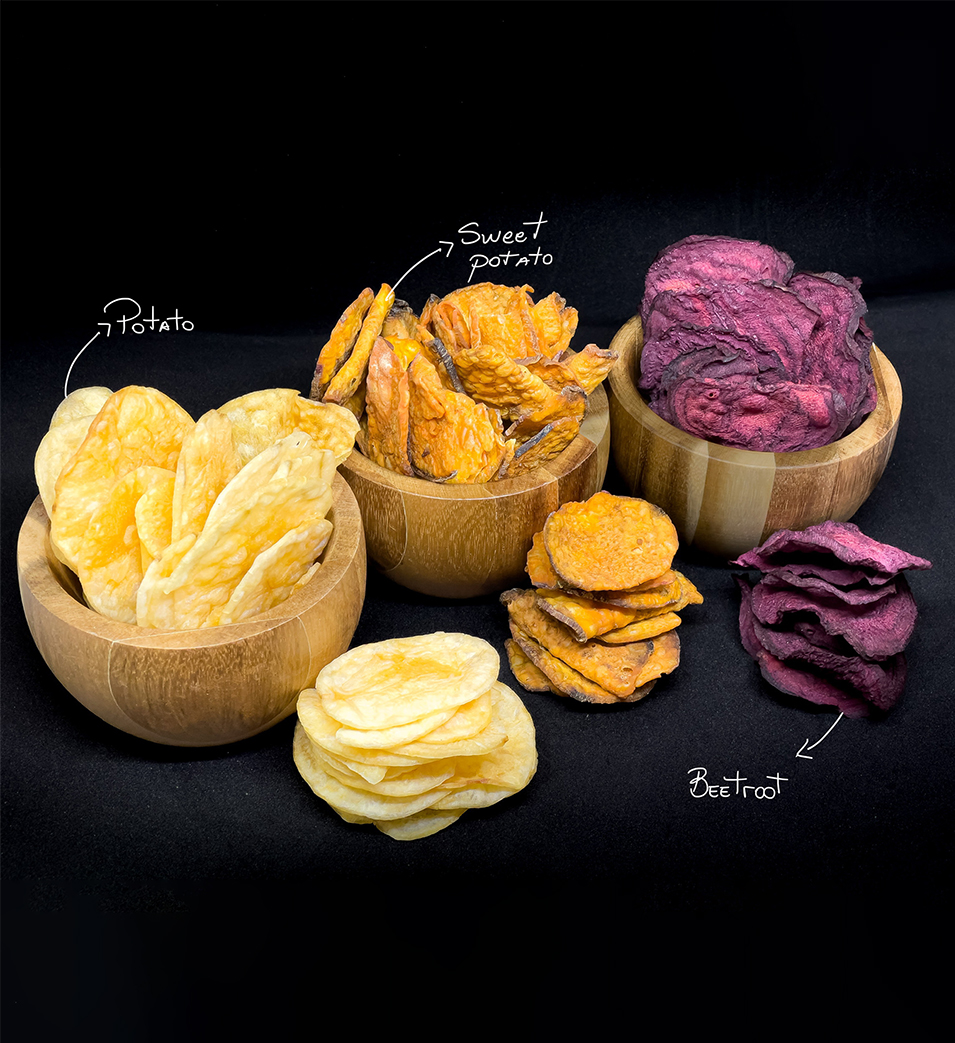 ---
Drying services:
In Nanuva Ingredients, we offer our customers the dehydration service that ensures extraordinary results in the final products.
Our gentle dry process has a unique technology that guarantees high-quality products, allowing us to preserve to a great extent the properties of fresh fruit or vegetables, such as color and nutritional values. If you have the raw material but do not have the technology to dry your product, we can do it for you, you can contact us to evaluate the feasibility of drying.
Fresh blueberry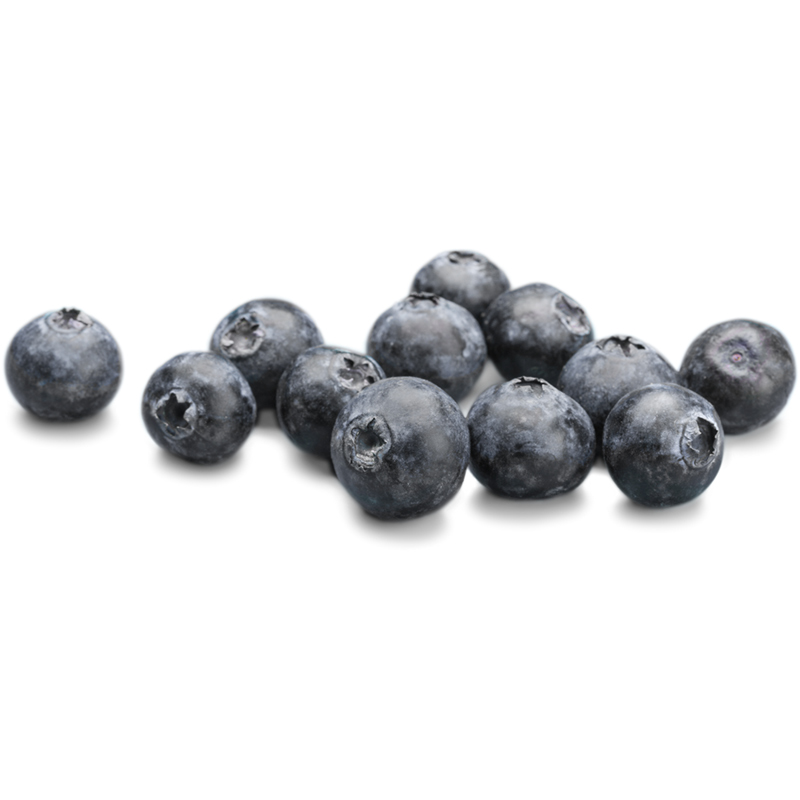 Dehydrated blueberry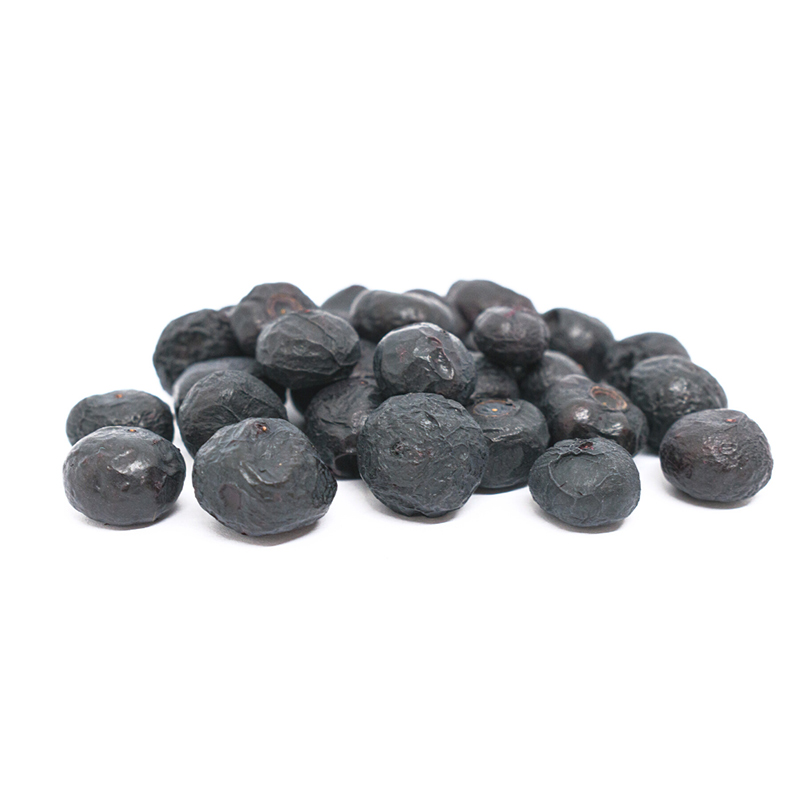 In Nanuva we are aware that the demand for food supplements is growing and more people are looking for natural and higher quality products, challenging the industry to produce alternatives that meet market expectations. That is why, in addition to our drying services and private product development, we have implemented this new area, which consists of providing food powder encapsulation services.