At Nanuva we are committed to creating a quality and regulated production, that is why today we have different national and international certifications.
BRC Food: is an international Food Safety Management Systems standard, that proves the level of competition in Hazard Analysis and Critical Control Points, hygiene, food safety, and quality systems.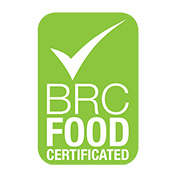 Chile Kosher: guarantees to the consumers that the products and ingredients elaboration meet the Kosher Policy (food that complies with the strict dietary standards of traditional Jewish law).
Organic: a certification that guarantees that every marketed product meets organic quality standards or their equivalents.
We are part of the community Marca Chile.